Belgravia - The Light Centre
Special offer!
To celebrate the launch of our new partnership with the Light Centre, we are offering customers at Belgravia and Monument £5 off their first appointment with Ascenti.

This offer will be available throughout November by using the code 'LightCentrePhysio' when booking online, or by calling 0330 678 0850.
How to find us by car
Our clinic is situated in the Light Centre on the A3213 Eccleston Street, next door to Boisdale and opposite Diplomat Traval and Josh Graham.
Parking
On-street park parking is available on and around Eccleston Street, parking charges may apply.
Other transport options
Buses stop close to Eccleston Street and Victoria tube and train station are both a five minute walk away.
Disabled access
There is no disabled access into the building or our treatment room. There is no disabled parking near our clinic.
What to do on arrival
Please report to reception on arrival and let them know that you are there for your physiotherapy appointment with Ascenti.
Useful contact information
Please call us directly on 0330 678 0850 if you need to speak to us about your appointment.

7 - 9 Eccleston Street, Belgravia, London, SW1W 9LX
Book now
Give us a call: 0330 678 0850
Send us a message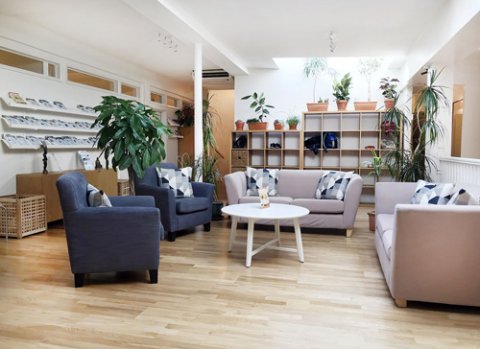 Choose the most relevant option for you
Approved by all major insurers