Recognition is an important part of our culture at Ascenti and following a long period of limited in-person time with mentors, managers, and peers due to Covid-19 restrictions, the roadshow was an opportunity to get back to connecting with our employees outside of the virtual space.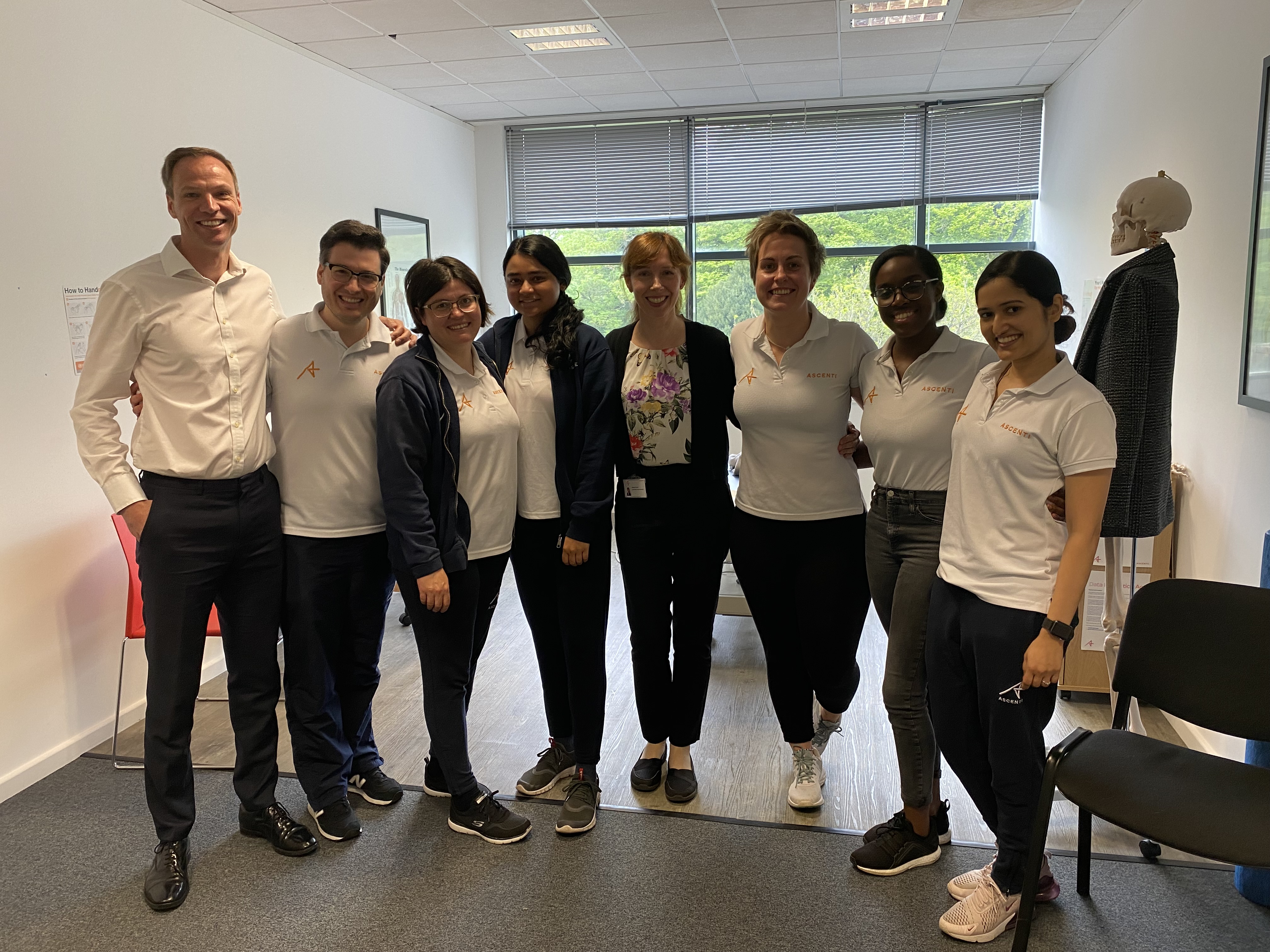 Reaching over 150 Ascenti physios, members of our Executive Team and Senior Managers joined the teams for their group clinical development and training days at a variety of our clinics across the country.
Chief Operating Officer, Adam Jarvis, said: "To get out on the road again to see our physios face-to-face in clinic was great. Our team of physios have shown great resilience over the last two years, and it was nice to finally be able to thank them properly in person."
The roadshow was a huge success with many of our staff sharing "selfies" together in clinic on our social channels.