As millions of us find ourselves needing to work from home due to coronavirus, our temporary workstations will probably be limited, and we may find ourselves sitting with bad posture for long periods of time.
Setting up a good ergonomic home office space will help you to protect your body and health during this time, which you can find out more about here.
Not only will the environment you are working in impact your health, there are steps you can take to maintain a strong and healthy body whilst working from home.
Stretching helps maintain a range of movement in the joints and will reduce the risk of injury or pain. It gives you a great sense of wellbeing and it doesn't have to be complicated to reap the benefits. 
Being sedentary for long periods of time can lead to potential musculoskeletal disorders such as back and neck pain. Stretching little and often throughout the day and targeting these areas will help combat long-term problems surfacing. 
Here are five stretches you can do at home throughout the day:
1. Tilt your head towards one shoulder until you feel a stretch on the opposite side. Hold for 10 seconds and repeat on the other side, five times.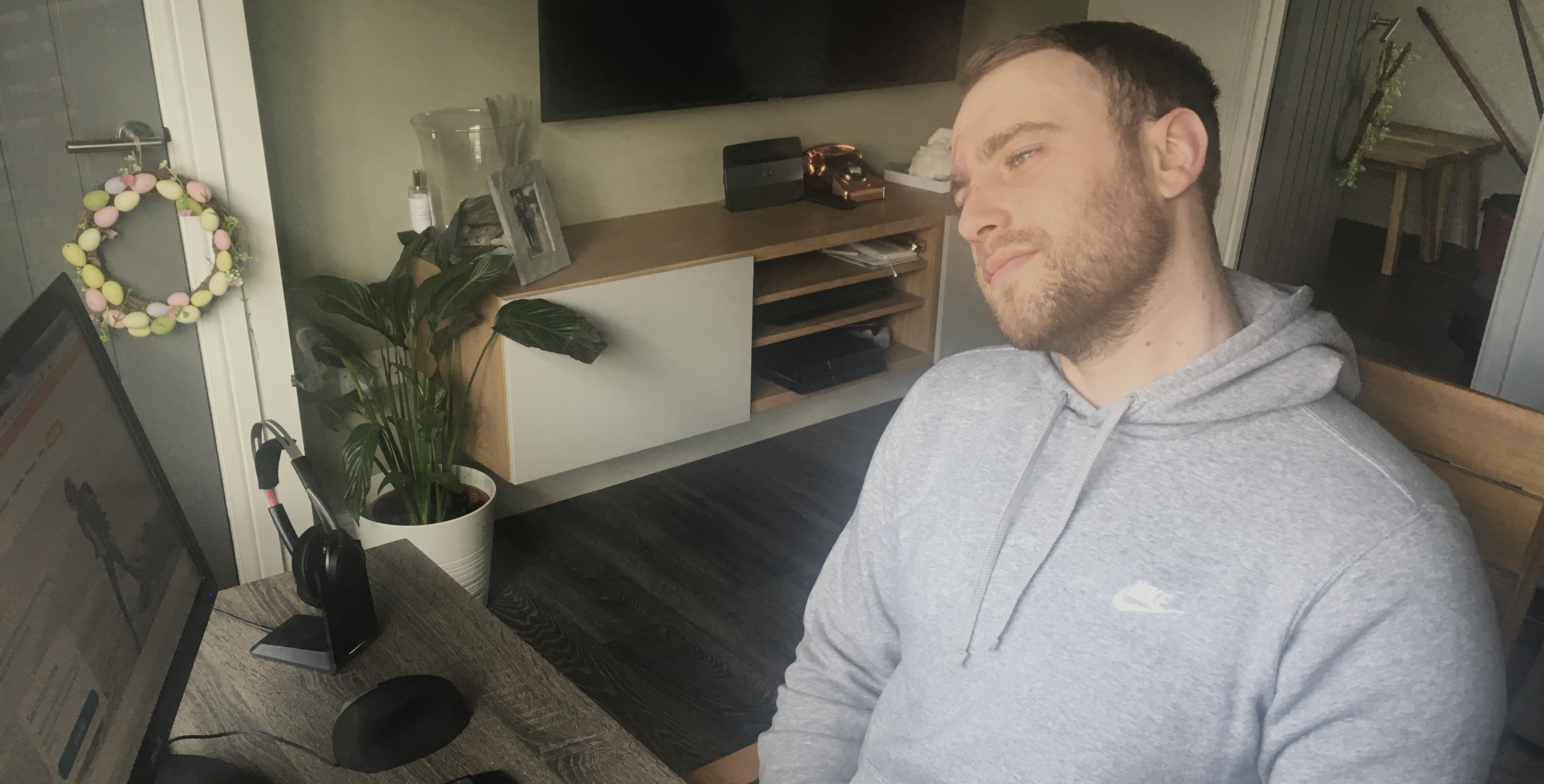 2. Stand with your feet shoulder width apart. Slide one hand down the outside of your thigh as far as you can comfortably. Hold the stretch for 5 seconds and slowly return to a standing position. Repeat the stretch both left and right 5 times each side.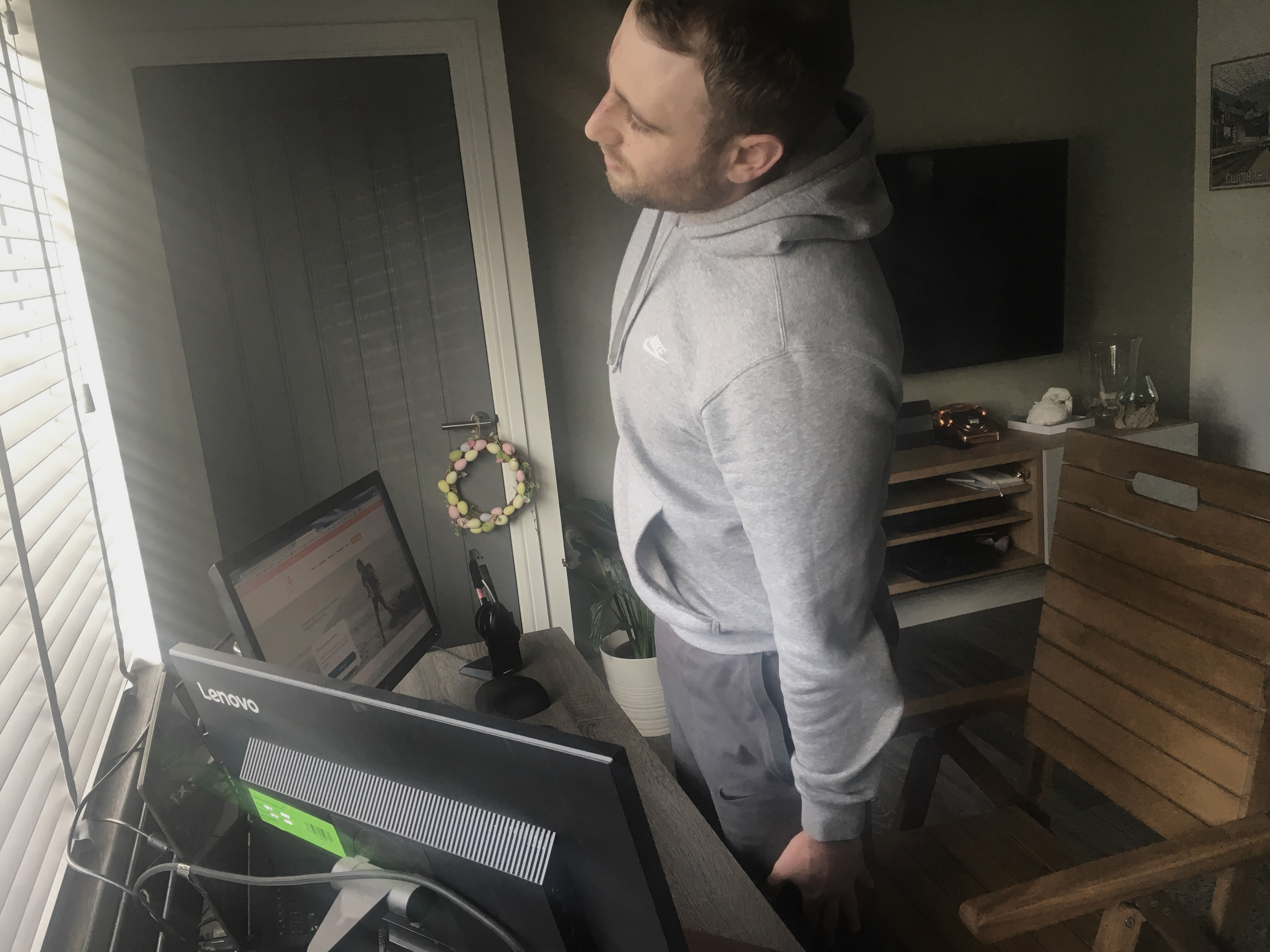 3. Look up to the ceiling as far as it is comfortable. Hold for 10 seconds and repeat five times.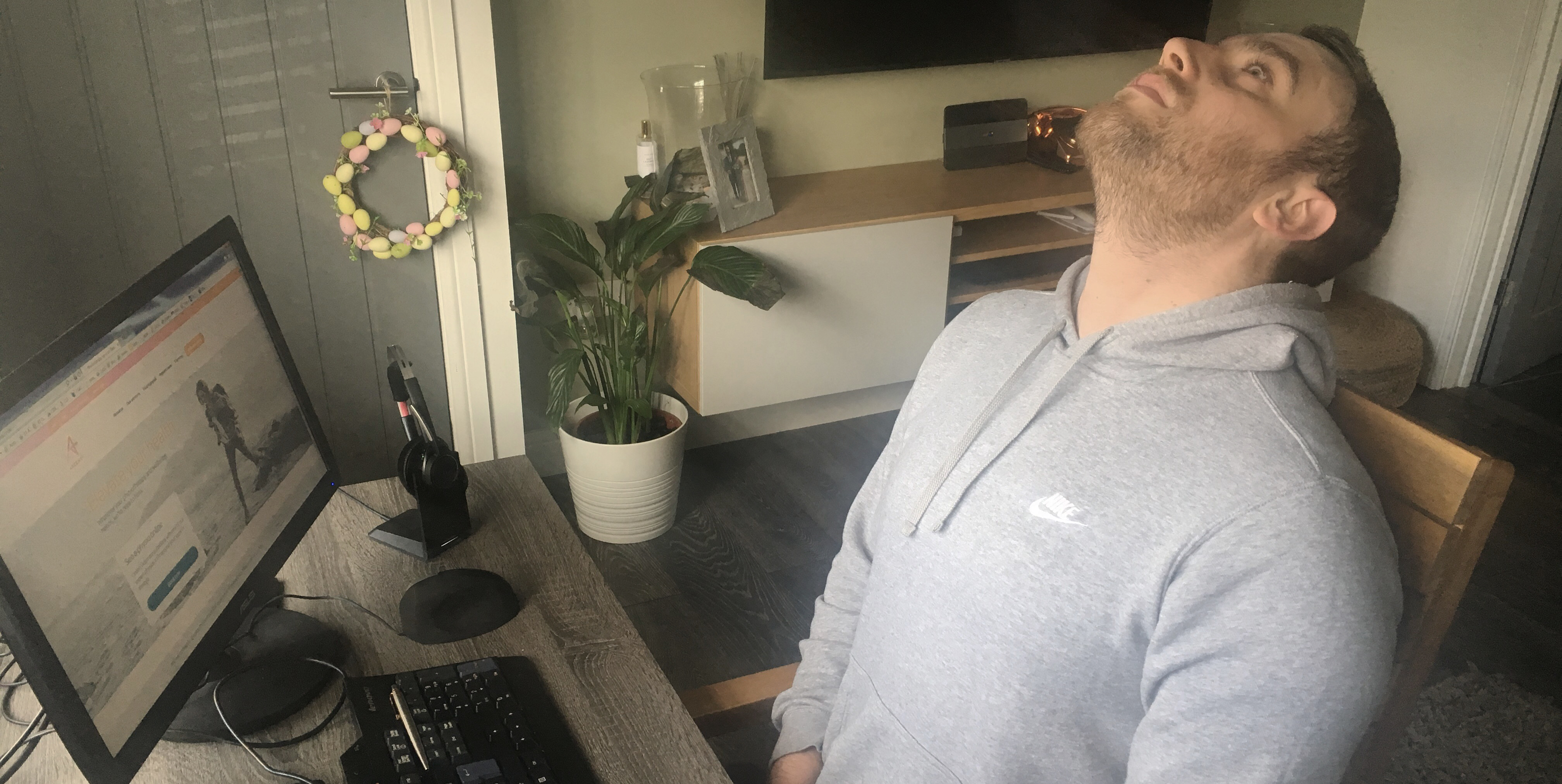 4. Turn your head to one side until you feel a stretch. Hold for 10 seconds and turn to the other side. Repeat five times in each direction.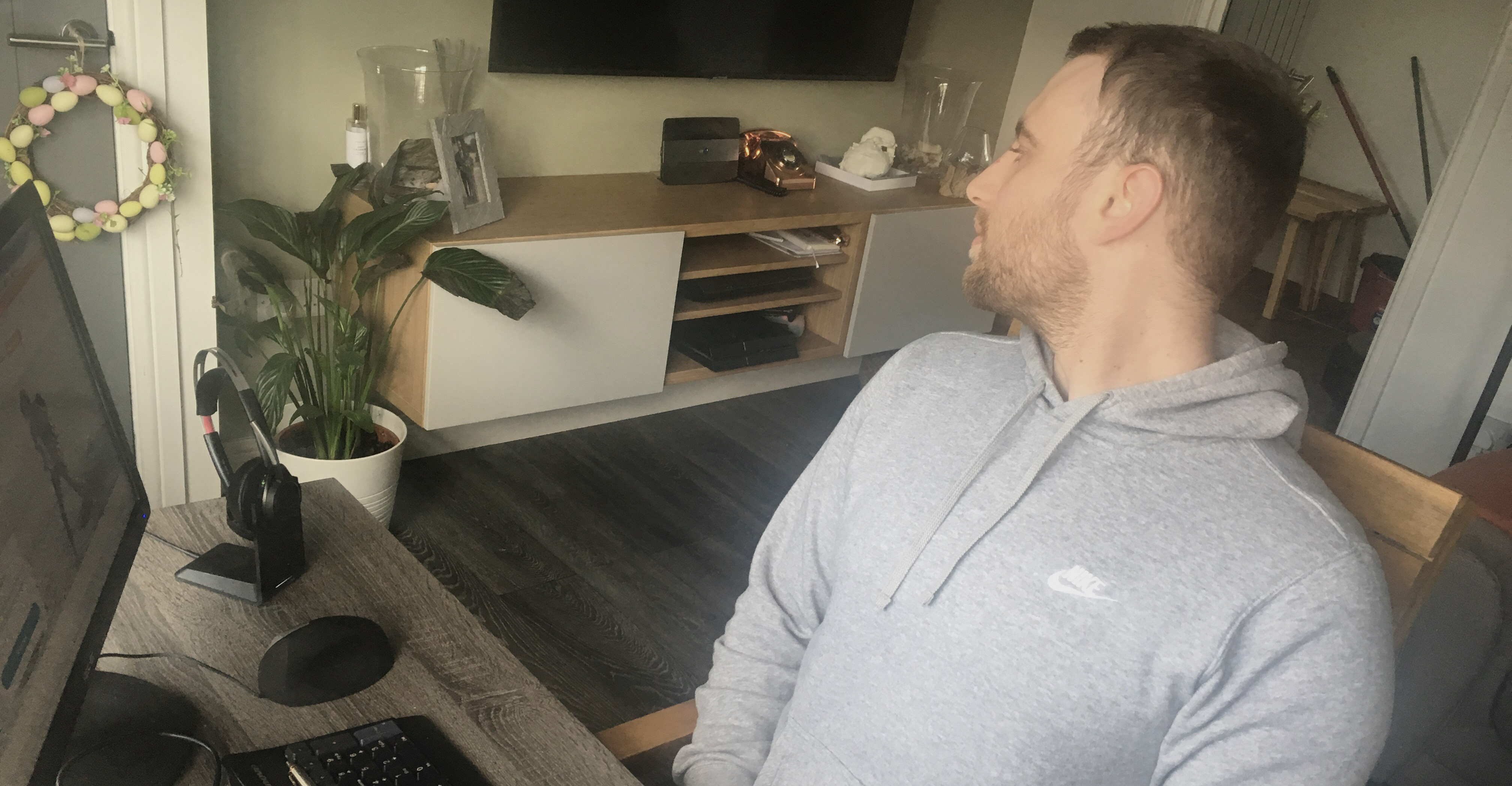 5. Stand with your hands behind you at the bottom of your back. Slowly lean backwards – always making sure that it is pain free and you are able to control the exercise. Hold for a count of three seconds and then steadily return to an upright standing position. Repeat 10 times.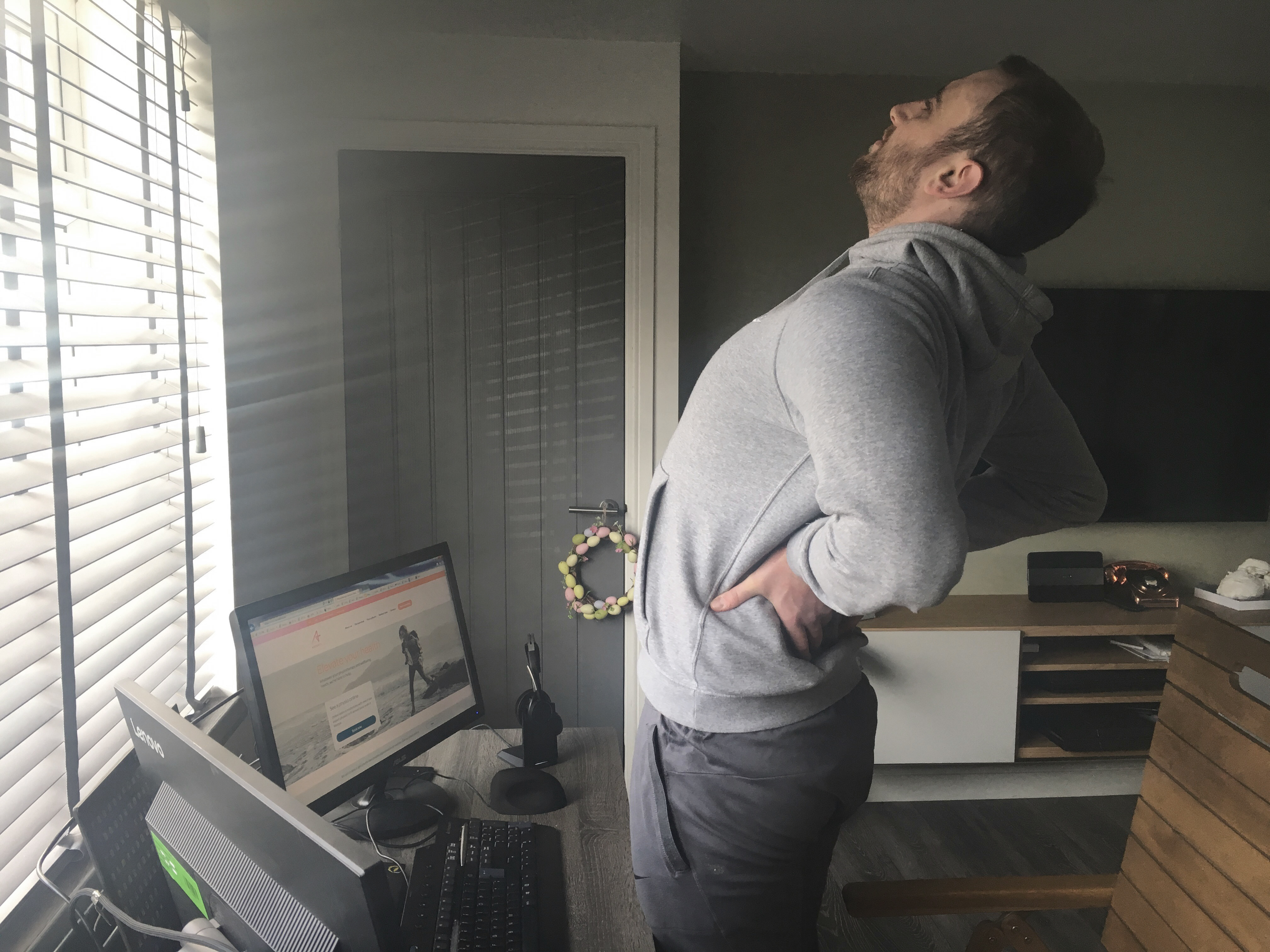 If you'd like to talk to a physio for advice about your homeworking set-up you can book a home-working health check here.