This announcement follows our recent nominations for 'Primary Care Provider of the Year' and 'IT Innovator of the Year' at the HealthInvestor Awards, and for 'Innovative Use of Technology/Digital/Social Media' at the Patient Experience Network National Awards.
The LaingBuisson Awards take place every year and celebrate businesses that set new standards of excellence within their industries across the public, private and third sectors. Ascenti is up against notable healthcare companies including BUPA, Alliance Medical, HCA Healthcare and NHS Professionals.
Ascenti's 'Innovation in Health Tech' nomination reflects the success of our market-leading virtual physiotherapy service which is delivered through the Ascenti Physio app and offers a joined up, seamless patient experience. The scale of our virtual service is unrivalled and we have now delivered more than five million minutes of online physiotherapy sessions.
In 2020 LaingBuisson introduced two new categories to celebrate companies in the health and social care sectors that had demonstrated an outstanding response to COVID-19, looking for examples of strong culture delivering better care, excellent communication, early responses, adapting to and overcoming challenges during the pandemic.
These categories have remained for the 2021 programme and Ascenti has been recognised for our agile response to the pandemic that saw all physiotherapy appointments moved from in-clinic to online overnight. 
Chief Executive Officer, Stephanie Dobrikova, commented: "At Ascenti, two of the things we are most proud of is our passion for pioneering new technologies in healthcare and the way our business navigated the coronavirus pandemic, which is why we are so pleased to be named finalists in these two categories.
Over the last year we have provided our patients with high quality, cutting edge treatment and have continued to achieve strong patient outcomes and high satisfaction. We are looking forward to coming together with other industry professionals at the celebration in November and are thankful to LaingBuisson for their recognition."
In 2019, Ascenti was awarded the LaingBuisson award for 'Excellence in Training' after investing heavily in our training function and launching a new clinical development programme which offers the best curriculum for physiotherapists outside of university.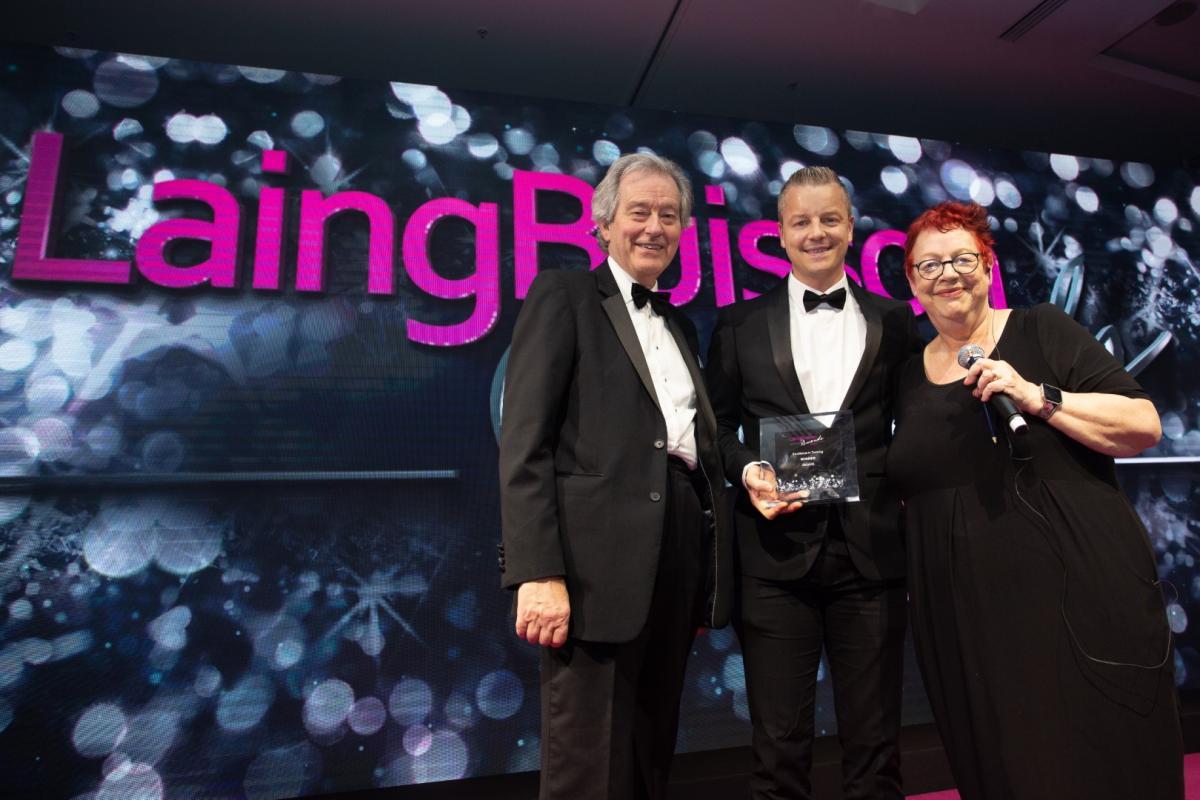 LaingBuisson are hosting a black-tie dinner and ceremony on Thursday 18 November at Park Plaza Westminster Bridge in London, where the winners in each category will be announced. 
You can find out more about the awards and view all the finalists here: https://laingbuissonawards.com/2021-finalists/